Discover the Power of Super Mineral Broth and Unlock a Healthier You
Dietician and Nutritionist Approved
Super Mineral Broth is packed with over 50 vitamins and minerals.
It's a powerhouse of nutrients in every sip, bringing together the best of nature to nourish your body from the inside out. With zero artificial additives or preservatives, you can rest assured that your consumption is 100% clean.

Developed by the award-winning chef to the stars Ron Stewart with 25 years of experience in the culinary industry, Super Mineral Broth is a unique blend of all things good for you. It's completely plant-based and organic, making it perfect for those following a vegan or vegetarian lifestyle, or anyone seeking to incorporate more plant-based nutrition into their diet.

When a dear friend of Chef Ron was undergoing cancer treatment, He wanted to find a way to support her beyond just sending texts and flowers. So, he turned to his kitchen to make something that could bring her comfort and nourishment. Knowing that chemo can wreak havoc on the digestive system, he made vegan broths. We're thrilled to introduce our Super Mineral Broth, a vegan, organic, and 100% natural broth that is a culinary delight and a wellspring of wellness.
Original
Sourced from organic farms in the Pacific Northwest, free of...
Turmeric Ginger
Sustainably sourced from organic farms in the Pacific Northwest, without any preservatives,...
All ingredients are sourced from organic farms in the pacific northwest
ingredients and health benefits
Carrots
Rich in Vitamin A, an abundance of beta-carotene
Onions
Antibacterial and anti-inflammatory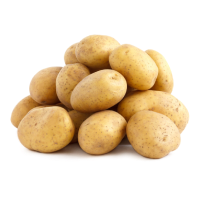 Potatoes
Rich in vitamin B6, purifying effect with phytochemicals
Celery
Loaded with antioxidants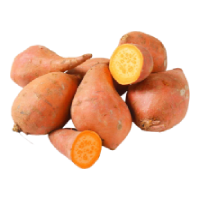 Sweet Potatoes and Yams
Help regulate blood sugar, an excellent source of potassium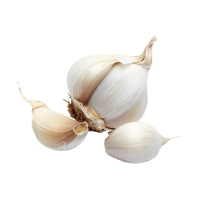 Garlic
Antibacterial, antimicrobial, and anti-inflammatory
Parsley
Digestion aid, appetite stimulant, and NF-kB regulator
Kombu
Sea vegetables like kombu are rich in vitamins A and C, as well as iron, calcium, and iodine
Black Pepper
Digestion aid, antibacterial, and NF-kB regulator
Allspice/Allspice Berries
Digestion aid and antimicrobial
Bay Leaf
Alleviate abdominal spasms and gas
Sea Salt
Regulates blood pressure, improves digestion, balances electrolytes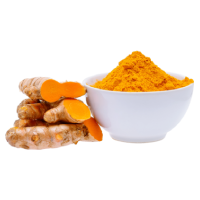 Turmeric
Anti-inflammatory plant that boosts immune health
Ginger
Anti-inflammatory antioxidant, increases serotonin and dopamine levels
The plant-based food industry is booming. Even average omnivorous consumers are incorporating more plant-based options for flavor variety, environmental concerns, and health benefits.

We got our start by identifying a gap in the market where the plant-based movement hadn't quite caught up with consumer demands. We created a mineral broth with all of the health benefits and nutrition of bone broth, using 100% plant-based ingredients, and we continue to carry that pioneering philosophy throughout every aspect of our business.
Revitalizing
We started with a plant-based broth to ease the symptoms of cancer treatment, and since then our products continue to incorporate functional ingredients to promote optimal health.
Delicious
Our flavor profiles are carefully crafted by Chef Ron himself using fresh, whole ingredients for recipes that are satisfying and complex.
Comforting
Our products evoke a timeless tradition of wholesome comfort, like watching snow fall out the window while wrapped in a warm blanket with a bowl of hot soup.
Sustainable
Looking to the future of food, we're committed to sustainability in every corner of our business, from our ingredients, to production, to packaging.
" I was first drawn to the brand when I learned the founder created the broth to help a friend battling cancer, incredible! I've been vegan for 5 years and all the rave has been about bone broth, so to see a Plant-Based broth hit the market with tremendous health benefits but without the bones, I was all in! In my household, we use Chef Ron's broth for its nutritional value and to flavor our dishes like simmering beans or making soups: great story, excellent product, and excellent ingredients. I highly recommend it! "
- Rajiv S Harry, @rajivharry_
" I sampled and then bought 2 jars of the Turmeric Ginger at the Beaverton Farmers Market on 2/4/2023 I'm completely enamored of Chef Ron's Turmeric Ginger broth. I have sparingly consumed both jars in the last week as a warm drink boost in my day. The flavor is addictive so I must contain myself. When I bought it he mentioned that it could also be used as a base for a soup, but I don't think it will ever come to that as I will drink it up before it ever makes it to the pot. As a Catholic, Lenten fasts are coming and this will be a perfect fit to meatless fasts, tempting even! "
- Corrie Cook, facebook.com/corrie.cook3
" Where's the beef? There is none! This is an excellent-tasting vegan broth. It's a great product made by a wonderful couple. Chef Ron is an accomplished restauranteur and maître de cuisine and Natalie is a skilled nutritionist and expert in food science. You can tell they put a lot of thought and love into this product. What more could you want in a broth? Trust me and try it for yourself. "
- Evan Daniel, @nestorfukhno

" My wife was going through chemotherapy and radiation treatments for colorectal cancer and Chef Ron's broth was an excellent source of vitamins and minerals that she needed to help her body heal and recover from the stress and trauma that her body had been through. She's now 4 months post op is cancer free and is doing great. She still uses Chef Ron's broth as a part of her daily routine to help her maintain her energy levels and feel great! Highly recommend this product!!!! "
- AK. G, facebook.com/jack.trusty.908
" Broth benefiting your health This broth is a great answer for those who have difficulty eating and maintaining their health under difficult treatment times. The taste is satisfying as well. I have rheumatoid arthritis and the turmeric ginger broth helps my inflammation issues. The bone broth helps me in my dietary intake. "
- Jan S. Bend, Oregon

" I tried Chef Ron's vegan broth at the Portland Vegan Night Market and immediately bought four jars (two of each flavor) to take back to New York with me where I live. I am so happy that I can order more once this is gone. If there is a better tasting or more nutritious broth out there I haven't tried it. Chef Ron is a great guy too! Home run. "
- Deepak G
We're dedicated to our planet
Including the people and animals living on it.
In fact, Chef Ron's Super Mineral Broth was inspired by just that. When a dear friend began undergoing chemotherapy, she was introduced to the phenomenal health benefits of bone broth by her dietitians. Being a committed vegan, she needed an alternative that still provided her with all of the nutritional benefits of bone broth. What started as a way to help his close friend ended up becoming a passionate business for Chef Ron. If his dear friend needed a plant-based broth to aid in her health, surely other people were in need of the same. He became devoted to fulfilling that need. To honor Ron's dear friend, a percentage of each unit sold is donated to cancer research.

100% Plant-Based Broth, Locally Sourced & Committed to Sustainability

Chef Ron's Super Mineral Broth is slow cooked in small batches to maintain its fresh taste. Each ingredient Chef Ron includes in his mineral vegetable broth is intentional. He took the time to research the health benefits of each and every ingredient, ensuring every jar is packed with vital minerals and nutrients – all while remaining 100% plant-based, locally sourced, and sustainable.